24 of the Best Experience Gifts To Give Your Family This Year
The holidays are a time for family, friends, and shared experiences. Gifting experiences and shared activities make the best gifts – they're unique, memorable, and fun. Here are 24 of the best experiences to give and receive this holiday season. Plus, we've included tips on how to wrap them up in a way that will make them even more special.
Family Experience Gifts
Our lives are filled with enough "stuff" from tech and gadgets to clothes and toys. "Stuff" is nice to have, but making memories is, in my opinion, more important than breaking the bank on things no one really needs.
We have put together a list of our favorite experience gift ideas. These range from fun activities you can do at home and around your hometown to once-in-a-lifetime bucket-list experiences. 
These shared experiences also make great gifts for date nights, graduations, birthdays, multi-generational family gifts, anniversaries, or just because it's a Tuesday. So this year, provide family gift experiences they will ALWAYS remember!
Clutter Free Gifts – Experiences
Travel is one of the few things you can buy or gift that makes a family richer. It also doesn't clutter up the house. Families who travel and do things together enjoy where they are in the moment, but also recount these experiences for years to come. 
Can you imagine their glee at swimming with otters or doing an escape room with you? Closer to home, what about their joy and sense of accomplishment when they learn to cook a new dish together with you? Rediscover a favorite children's museum or local attraction with an annual membership or get seats to a favorite concert, minor league ball game, or live event.
This list of experiences for Christmas gifts includes something for every family member to enjoy. It is also perfect for date nights, anniversary gifts, and birthdays too. It is a clutter-free gift that they will remember always.
Gift a Food Tour
One of the best gifts you can give a family is a food tour. This is especially true if they love to cook and/or eat. A food tour takes them to some of the best restaurants in town and lets them taste some of the best dishes that each place has to offer. It's the perfect way to learn about a city or town's cuisine and culture too. I find great food tours using Viator like this one in Georgetown outside Washington D.C.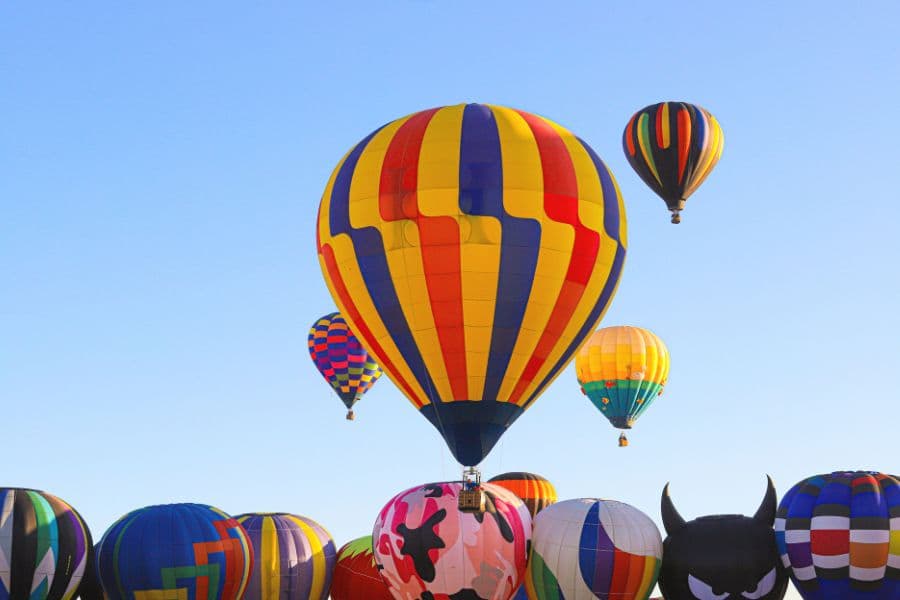 Hot Air Ballon Ride
Take to the skies for a bird's eye view of the landscape below. Most hot air balloon rides are offered early in the morning or close to sunset when the winds are calmer. This makes for a peaceful and serene experience as you float gently through the sky. Many companies offer champagne toasts after your landing making it a perfect activity for celebrating a special occasion as a family too – sparkling cider for the kids of course. Find a company near you and book directly with Viator which is where we book most all our experiences like this.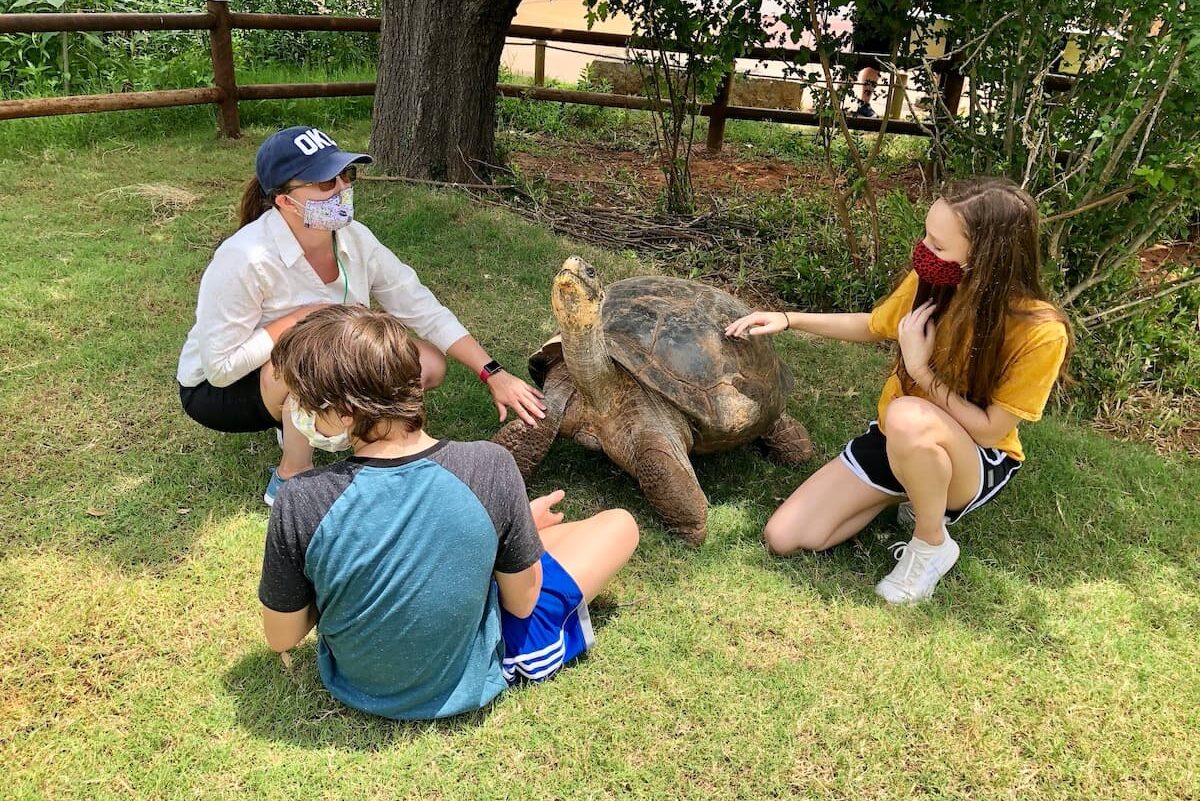 Zoo or Animal Sanctuary Day Pass or Member
For the animal lover, day passes or annual membership to zoos or animal sanctuary offer great year-round programming for all ages. Many also offer special animal encounters, animal feeding experiences, animal adoption programs, and special events. 
At the Oklahoma City Zoo, our family loved the giraffe feeding experience, shown above, as well as an animal encounter with Galapagos Tortoises that you can read about here. Many zoos offer similar animal encounters or special events. 
Family Game Night
Board games are an excellent way of beginning a family game night tradition. They offer hours of entertainment and also help to promote bonding within the family as well as problem-solving skills. Out of all the items on this list, there aren't many that are physical gifts. However, giving a board game that is loved by you can assist in starting this tradition.
Some of our favorite family board games are the ones that can be played by ages 6 and up such as Ticket to Ride, Catan, Carcassonne, and Risk. But don't forget the classics like Monopoly, Scrabble, and Clue.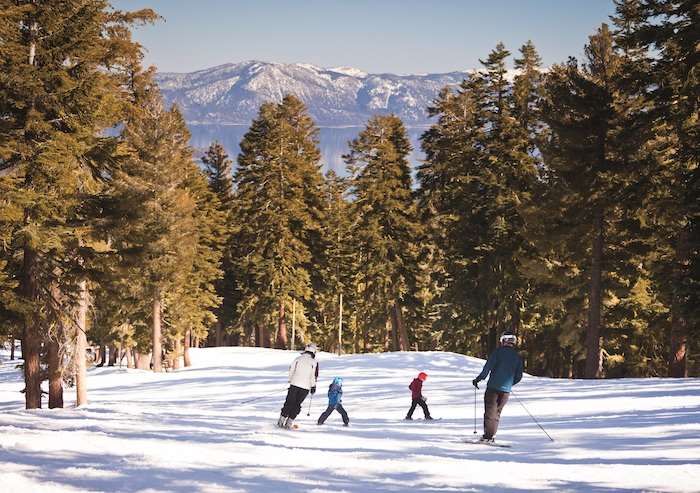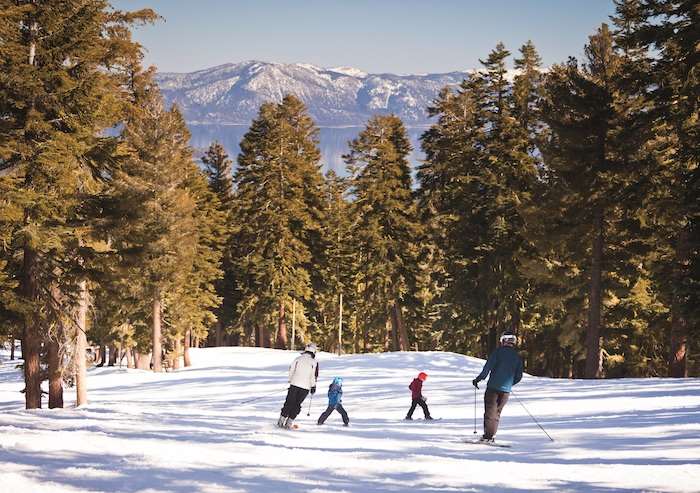 Guided Backcountry Ski Trip
For the family who loves the mountains, escape the crowds on the slopes and head into the backcountry. Imagine skiing in Park City, Lake Tahoe, Crested Butte, or Jackson Hole as a family. If you want a guide or need ski lessons, 57Hours is an online platform that connects people with certified guides for outdoor adventures in locations around the world.
If you prefer to head to popular ski destinations like Vail, Aspen, Park City, and others, check out ski vacation packages from Orbitz that lists options for all ski levels; beginner skier to expert. Also see the deals Undercover Tourist has available.
Note: if skiing isn't your style, 57 hours also offers certified guides for hiking, rock climbing, mountain biking, surfing, kiteboarding, sailing, and other outdoor sports.
National Parks Annual Pass
The National Parks are America's best idea. Gift the great outdoors with a National Parks and Federal Recreational Lands annual pass. Go and explore everywhere from Mesa Verde in Colorado to Joshua Tree, California to Kentucky's Mammoth Cave National Park. Passes allow for the admission of pass holder, 3 additional adults ages 16+, and children 15 and under wherever entrance fees are charged.
Buy it at usgs.gov or at REI.com for $80. Note that when you buy from REI, they also donate 10% of the pass sale to the National Park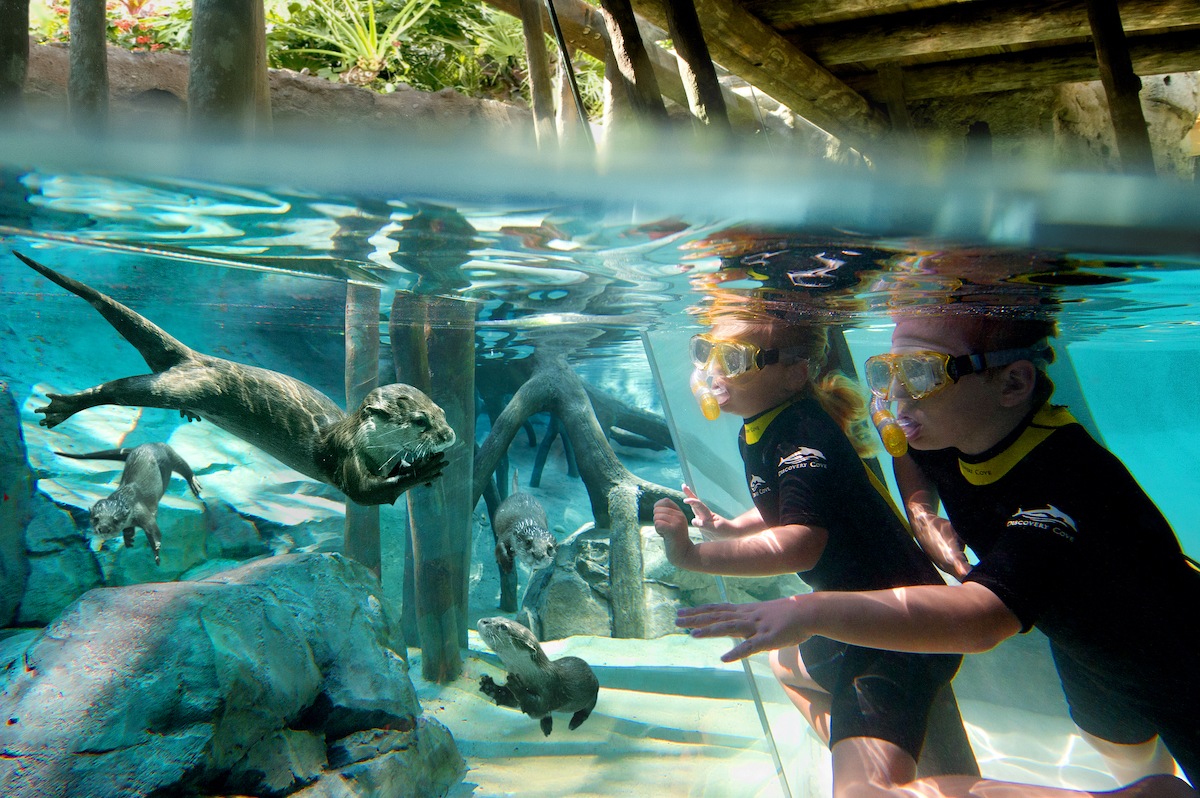 Swim with Otters
Imagine swimming alongside and interacting with playful river otters. There are just a handful of locations around the United States that offer visitors the opportunity to swim with or alongside otters. All interactions are voluntary for the animals and trainers make the experience not only entertaining but educational for the human participants. Read more about where to swim with otters.
Unique Train Rides
The Old West is the place for experience gifts for kids and adults. Imagine riding the Nevada Northern Railway in an authentic 19th-century steam locomotive. Ride The Grand Canyon Railway's Polar Express on Christmas Eve, or take a fun Thomas the Train ride. You can find railways and railroad museums offering tours, rides, and other experiences. If you have a real train enthusiast, you can also add a railroad museum membership.
Family Space Camp
Blast off for a one-of-a-kind experience in Huntsville, Alabama at U.S. Space & Rocket Center Space Camp is like no other sleep away camp you can imagine. This unique, hands-on, STEM experience is perfect for all ages and the new Family Astronaut Training Experience brings families the chance to train like real astronauts! 
Register and Get Tickets at SpaceCamp.com . Tip- Watch for their Black Friday Camp Sale!
Subscription Boxes
Send a monthly subscription box that the family can enjoy doing together. There are subscription boxes available for a wide range of themes and interests. Snack boxes and food subscriptions boxes are some of our family's favorite things to get in the mail. Although technically marketed as a child's box, these activity-based subscriptions are ones families can do together.
Kiwi Crate – Hands-on projects ranging from arts & crafts to STEM/Engineering projects. There is a box for every age group from toddlers to adults. 
Green Kids Crafts – Creative, nature-based craft boxes great for families with younger children, ages 2-5, and up to age 10. 
Little Book Club – This book club sends books you can read together with your child(ren) or they can read to you. 
Find more on Cratejoy – they are like the Amazon of subscription boxes and have something for every budget.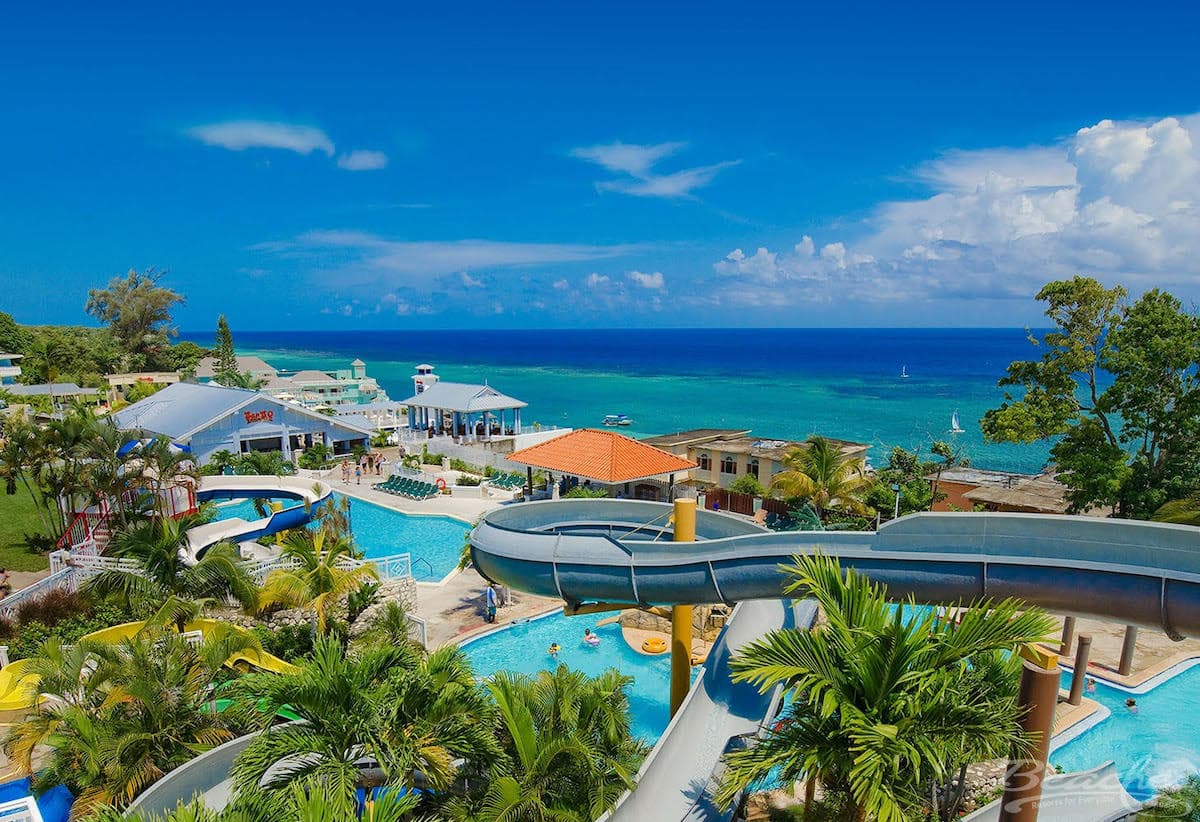 Take a Familymoon
Give your kids the opportunity to see the world and foster better connections with their nearest and dearest people. Take a family vacation where everyone in the family, even grandparents and toddlers, can participate. Beaches Resorts offer family-friendly, all-inclusive resorts, which give you the opportunity to relax and focus on your family, provide world-class amenities, waterparks for kids of all ages, and make memories that will last a lifetime.
Start planning your holiday familymoon at Beaches Resorts here.
Botanical Garden Membership or Day Passes 
A membership or day pass to a Botanical Garden would make an excellent shared family gift for the nature enthusiast. Most botanical gardens have events year-round that are suitable for all ages, in addition to exhibits and gardens that change with the seasons. For example, some provide holiday light displays while others offer concerts, butterfly releases, educational programs, and food festivals.
Note: be sure to check out the reciprocal agreements that many gardens have. This will allow the recipient to visit other gardens around the country (or world) at no cost.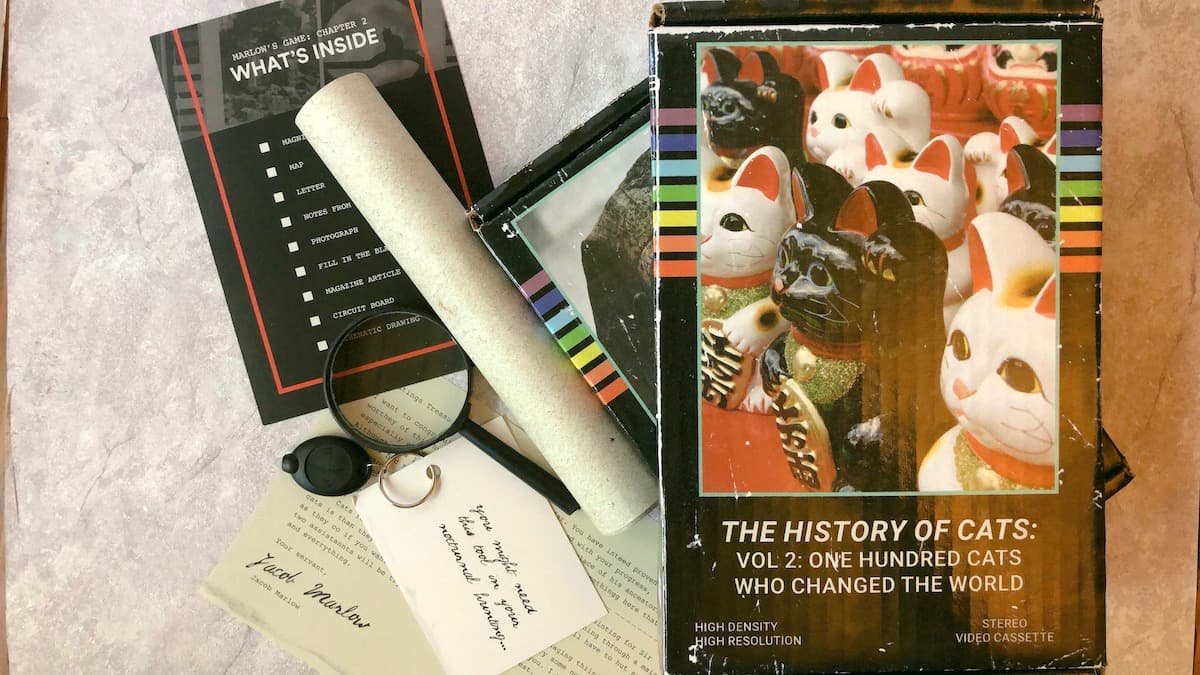 Escape Room Experience or Subscription Box
For those that love to solve mysteries and decipher clues, give them a gift certificate to a local escape room. Check Groupon for deals on local Escape Rooms. I've found great deals that way and you may as well.
If your family prefers at at home experience, gift an at-home Escape Room experience or mystery subscription box. We have used Escape Room at Home with Dispatch who has a few options. But these others offer more options.
Interactive City Scavenger Hunt
For those who love the Amazing Race, gift them an interactive, urban scavenger hunt. Find interactive experiences combined with guided city walking tours in locations around the world via Viator. Players follow the clues, make discoveries, and earn points toward completing challenges. There are 400+ cities around the globe to choose from all with plenty of Instagram-worthy photo ops. Themes range from history and food/drink to ghost tours.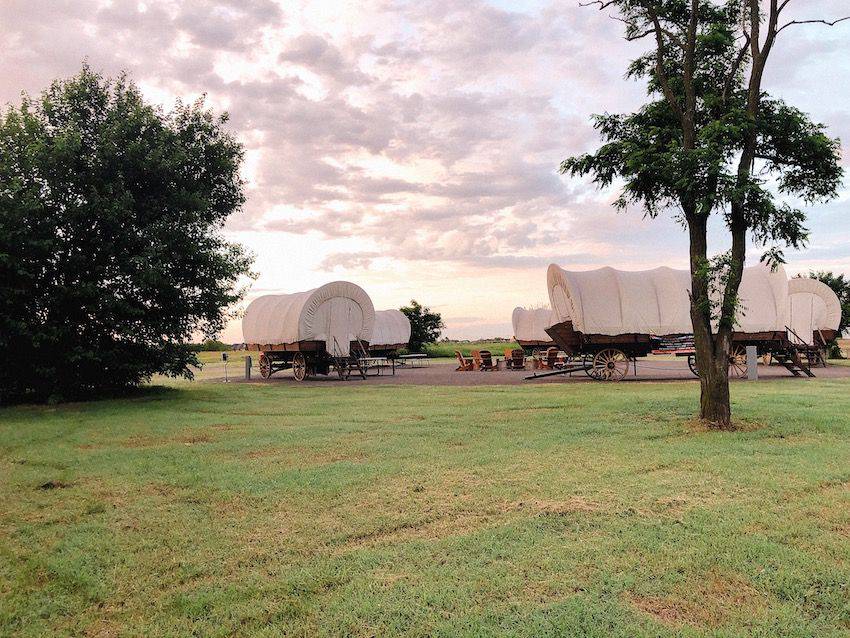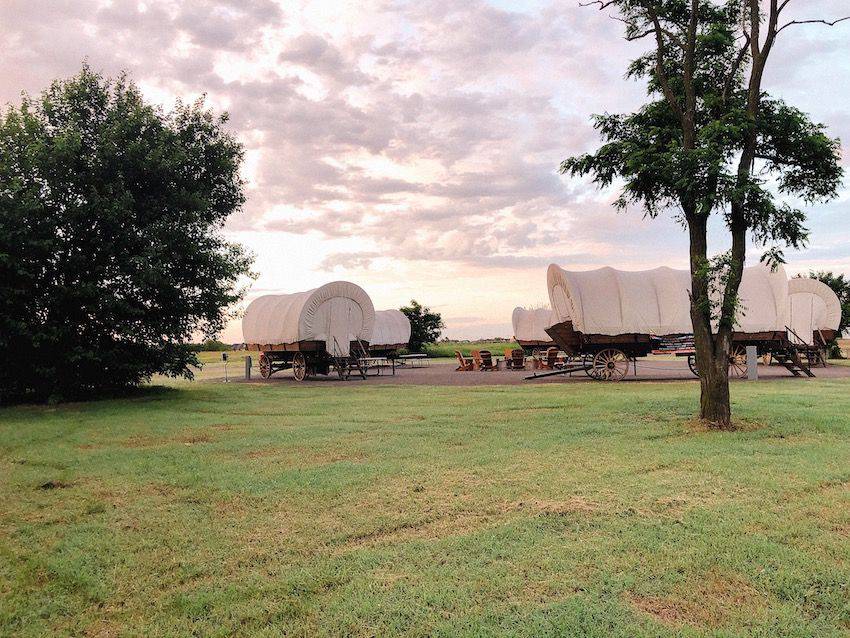 Go Camping/Glamping
Gather around the campfire to roast marshmallows before turning in for the night. You could go camping, but what an experience it would be to sleep under the stars in your very own covered wagon, teepee, or canvas-covered yurt. It's fun outdoors without sacrificing the creature comforts of home. Check out Campspot, a website booking site we love offering everything from campgrounds and glamping to cabins and RV sites.
Read more about where in the US you can spend the night in a canvas-covered wagon. You can also give a gift card to GlampingHub.com where you'll find an array of Glamping options around the world. 
Looking for more family experiences? Take a look at these and others on Get Your Guide.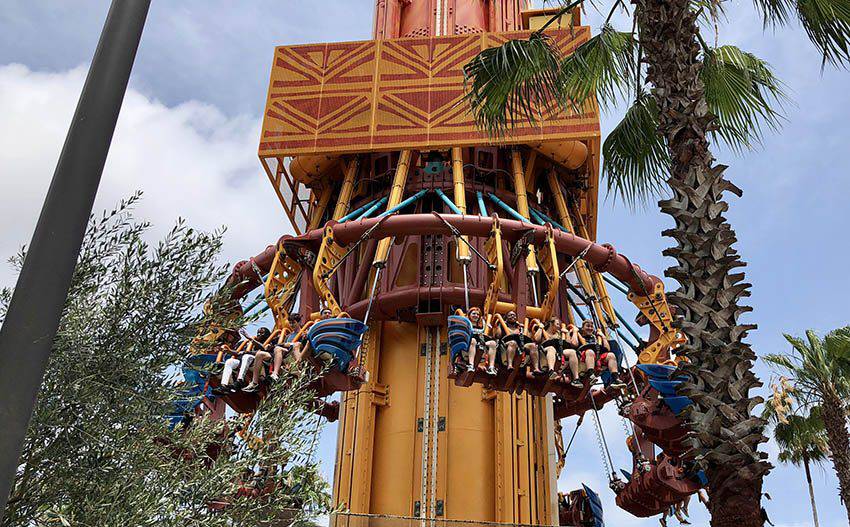 Attraction or Amusement Park Tickets
Theme parks, museums, science centers, children's museums, and aquariums are favorite destinations for families. Give tickets to attractions or theme parks close to home or for an upcoming trip. Also, check out annual memberships to nearby attractions. Below are my affiliate links to various theme parks that offer exclusive savings to our readers (no code required).
CityPASS Tickets
For those who what to gift multiple attraction tickets, CityPASS tickets are the perfect gift. With CityPASS, you select one of 14 major US cities and/or Toronto and experience the best attractions that the city has to offer. These mobile tickets allow for a full VIP experience and best of all you can save up to 50% off combined prices for admission to must-see attractions with CityPASS. Shop now!
Related: we loved our trip to Tampa Bay, St. Pete's, and Clearwater Beach, Florida using the Tampa Bay CityPass. It makes a great family vacation destination.
Visit a Dude Ranch
Get out on horseback to explore the wide-open plans or channel your inner cowboy. A dude ranch getaway is the ultimate rustic escape or glamping experience that ensures ample social distancing away from crowded areas. Each destination provides a unique chance for fun, from horseback riding and a cattle drive to campfires and relaxation, a dude ranch is an all-inclusive vacation. Head to TripAdvisor to search for one near you or with the activities you would most enjoy.
Tickets to a Local Event
There's no place like home! You don't have to travel far to have fun and there are always plenty of local events happening. Here are a few ideas:
Local concert tickets
Minor league baseball tickets
Virtual Experience or Virtual Reality Game Tournament
Play or theater presentation
Ballet or musical tickets
"Gift Voucher" to attend a free local festival they love
Car races
Groupon is where I like to go for discounted tickets. In the past I have found good discounts on everything from Haarlem Globetrotter tickets and Renaissance Festivals to rock concerts and drag races.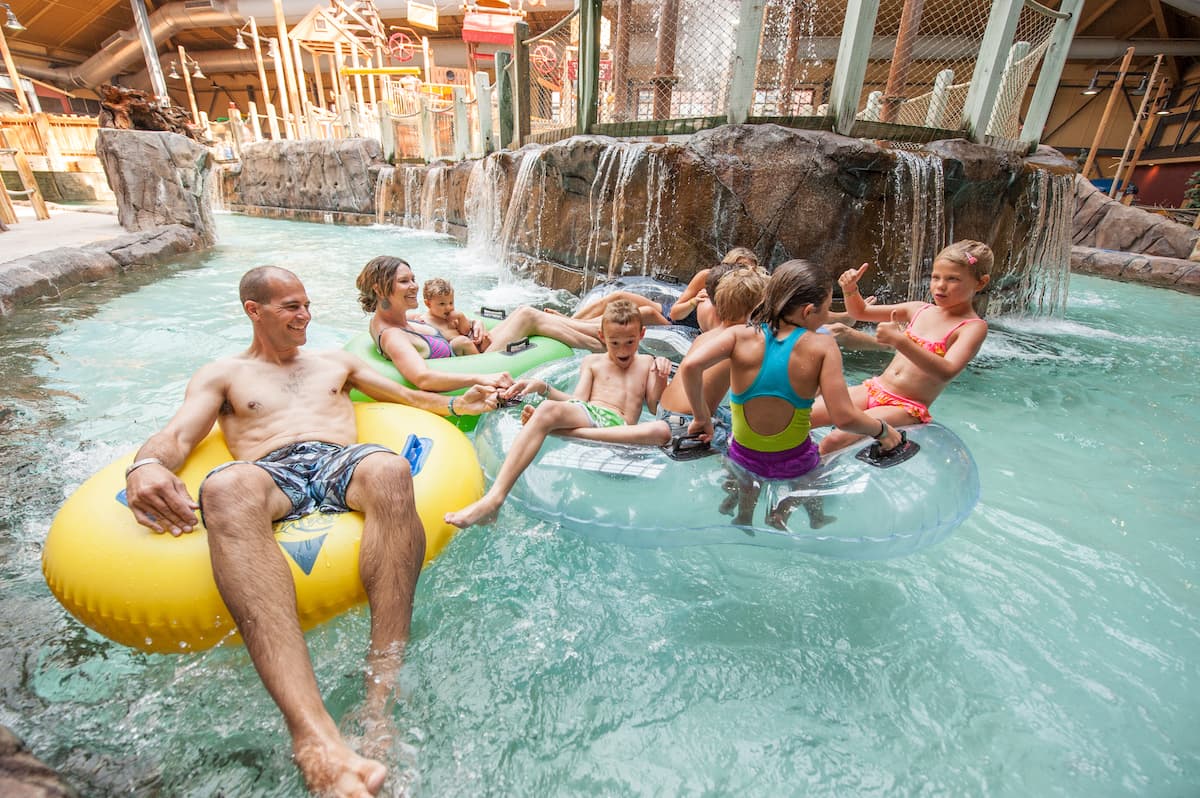 Waterpark Tickets or Resort Stay
During the winter months, a visit to an indoor water park is a welcome escape. Get tickets for the day or stay the night at a resort/hotel with an onsite waterpark like Great Wolf Lodge. See our list of the best indoor waterparks in the US many of which make it easy for a weekend escape.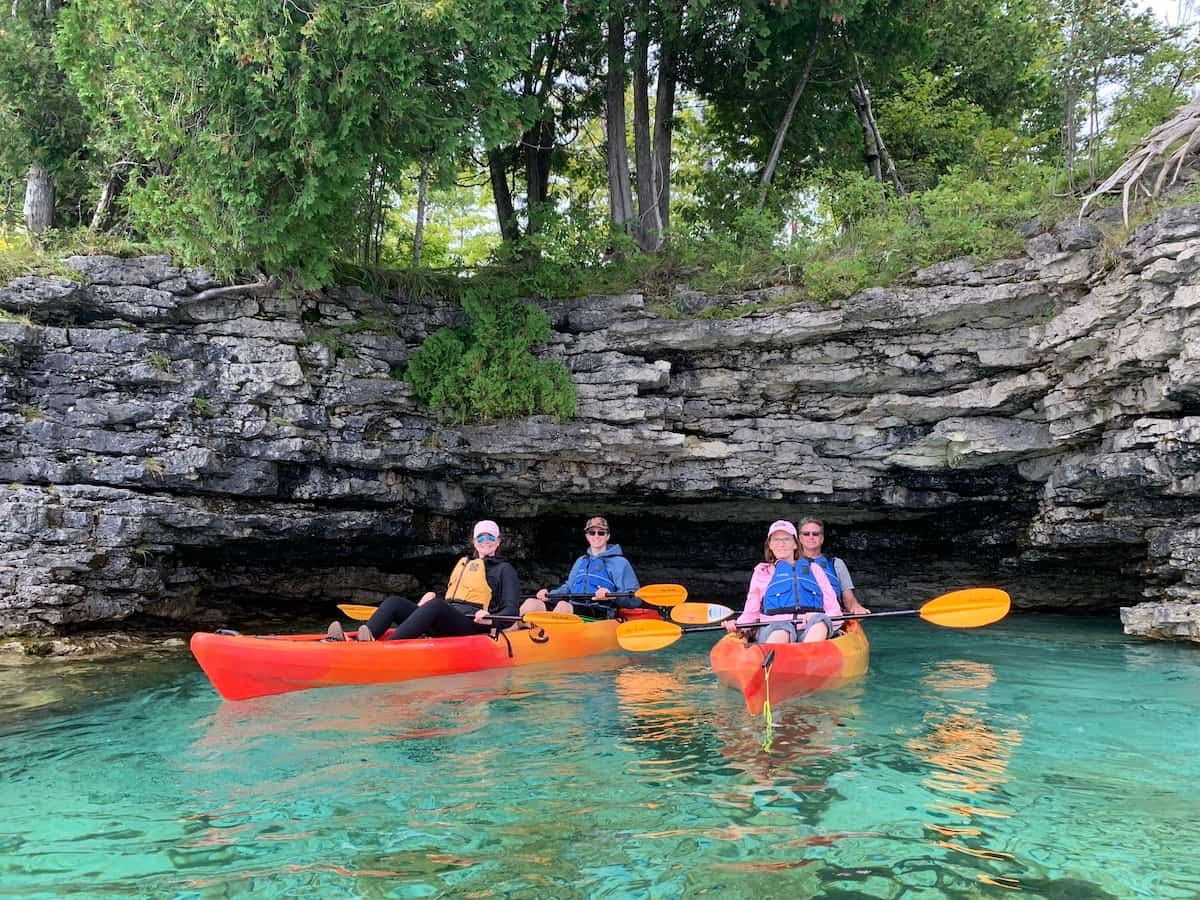 Plan a weekend getaway filled with Outdoor Adventure
Plan to mini-vacation to get back outdoors. It could be a camping trip, kayaking excursion, snowshoeing to a backcountry yurt, guided hike, day of rock climbing, or whatever your favorite outdoor activity is. This is a fun thing to add to a DIY coupon book, but gift certificates and gift cards for the different vendors work too. Check out Viator.com for tickets, tours, and experiences in your local area.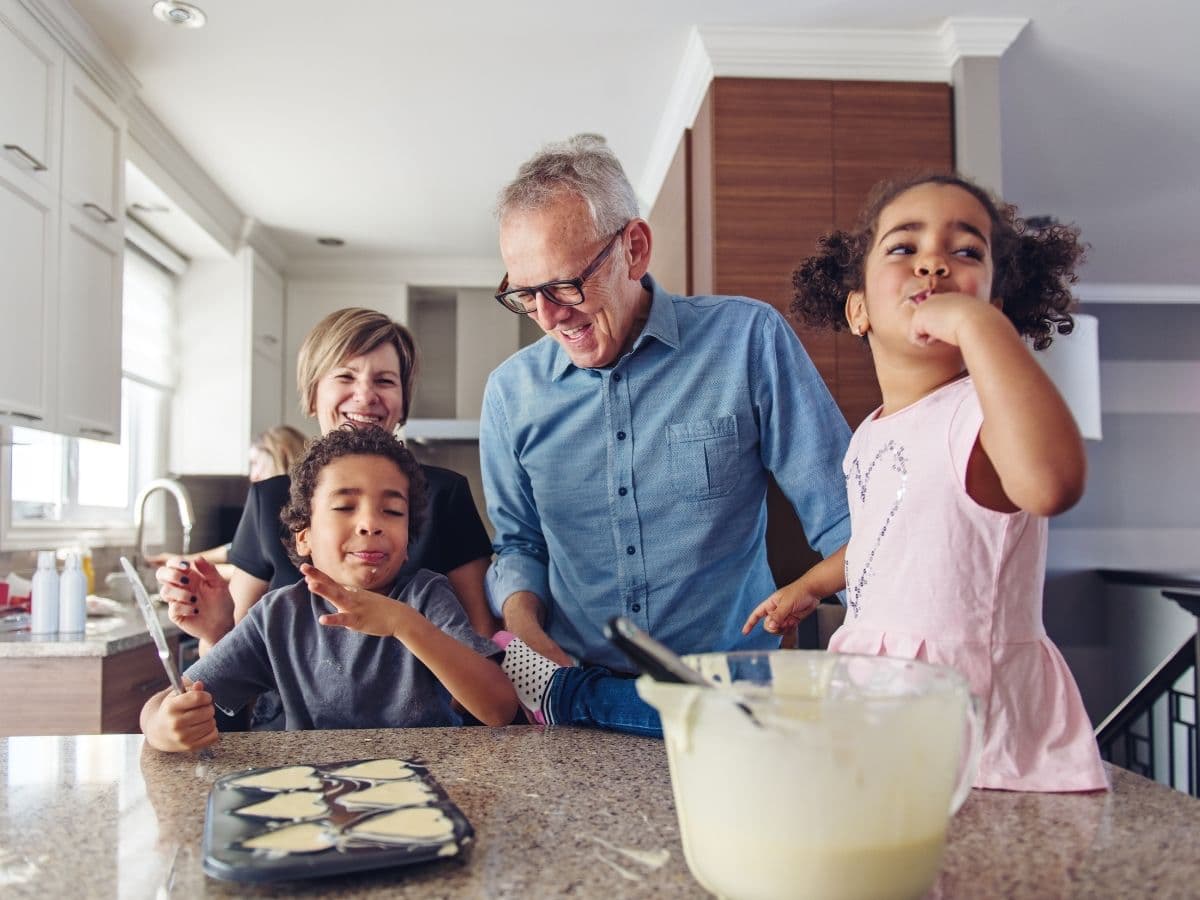 Cooking Classes or Cooking Club Membership
For those that enjoy food and/or cooking as a family, sign up for a cooking class or meal delivery subscription. Families, couples, and extended family can take part in hands-on or virtual cooking classes to learn new culinary skills and make new recipes.
Other options include kids cooking subscription boxes like Raddish Kids that is geared towards teaching younger children new kitchen skills. Yet families are doing the recipes together, learn about the region the recipe comes from, and practice new skills. You can read more about our experience with this cooking subscription box here.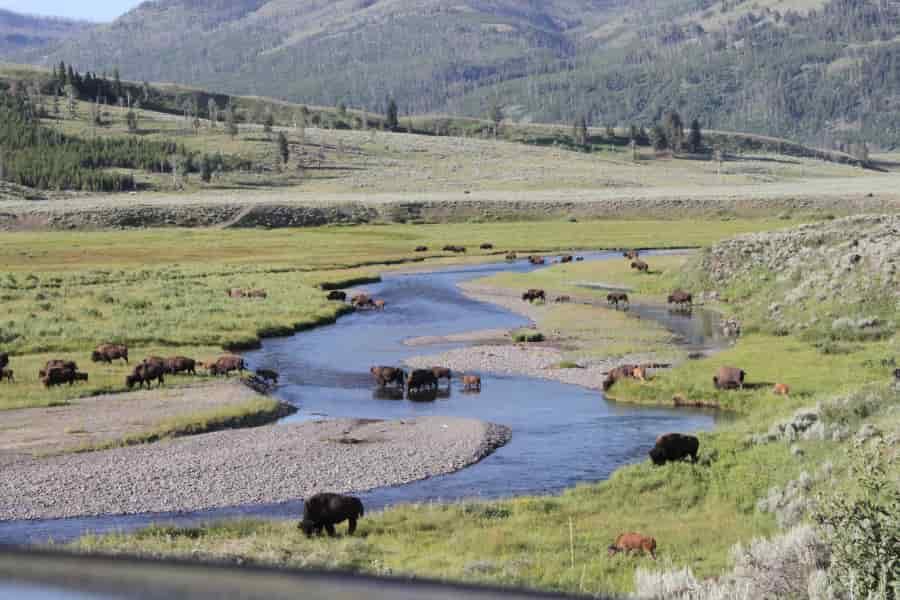 Yellowstone & Grand Teton Family Expedition 
Imagine what you'll see when you take this guided tour of one of the nation's most beloved parks. It could see bison, moose, or bears in among the trees and meadows. Visit Old Faithful, see the kaleidoscopic Grand Prismatic Spring, explore forests, and take a day trip to Grand Teton. Families will embark on a guided 6 day family adventure from REI Adventures. Tour includes visits to Yellowstone and Grand Teton National Parks, hiking through the Hoodoos, wildlife viewing, cycling around Jenny Lake, hiking the Grand Canyon of Yellowstone meals, lodging, and more.
Dance Lessons
If you are looking for a unique gift, dance lessons might be the perfect choice. Dance classes can be enjoyed by people of all ages and skill levels, and they offer a fun way to get some exercise. Plus, dancing is a great way to bond with family and friends.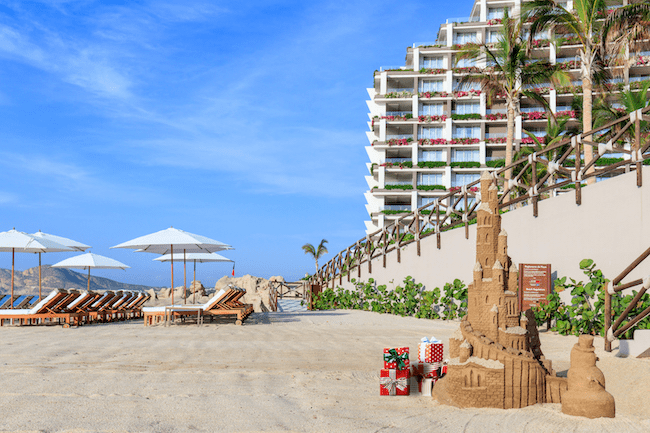 Learn to be Sand Sculptor
Step onto the sand and learn how to create sand castles, sculptures, and creations. A Master Sand Sculptor provides hands-on workshops at the all-inclusive Velas Resorts in Los Cabos, Riviera Maya, Riviera Nayarit and Puerto Vallarta.
Closer to home you can attend the Sandcastle University in Gulf Shores, Alabama. Read more about all the family-friendly things to do in Gulf Shores and Fort Morgan.
Music Lessons
It's no secret that music is a powerful force that can unite people from all walks of life. This Christmas, why not give the gift of music by giving music lessons or a musical instrument to your loved ones? Music lessons are a great way for family members of all ages to learn a new skill and bond with one another. Plus, they're a lot of fun!
If your loved ones are already musicians, then why not give them a new instrument to play? There are all sorts of different instruments to choose from, so you can find the perfect one for each person. Not only will they love learning to play the instrument, but they'll also have something special to cherish for years to come.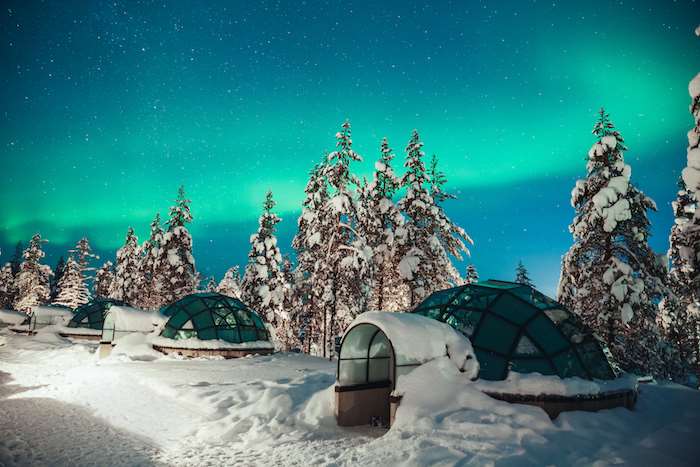 Spend the Night in a Glass Igloo, Yurt, or Treehouse
If you're looking for a unique gift that will give your loved ones a new experience, consider spending the night in a glass igloo, yurt, or treehouse. These accommodations are perfect for those who want to try something new and get away from the hustle and bustle of everyday life. See this list from TripAdvisor for cool & unique lodging ideas.
These are the some of the best experience gifts we've given. Whether they are travelers, families who love the outdoors, or just someone who's hard to buy for, these unique experience gifts fit the bill. Memories created with these gifts will last a lifetime.
For More Gift Ideas, Check Out These:
How to Gift Experiences for Christmas (Gift Wrapping Ideas)
Gift wrapping is an art form, and like any art form, it takes practice to perfect. Luckily, there are plenty of ways to wrap an experience gift that don't require all that time and effort. We'll show you how to wrap an experience gift like a pro. With our step-by-step guide, you'll be able to transform even the simplest experience into a luxurious-looking present. So let's get started!
1. Find a festive box or container
The first step is to find a box or container that is big enough to fit your experience gift voucher. If you're not sure what size to get, err on the side of caution and go for a bigger box.
You can give just the gift voucher or add additional items that go along with the experience, such as outdoor gear for hikes, luggage for a trip, or a nice bottle of wine for a cooking class.
A box is not your only option when it comes to wrapping an experience gift. Think outside the box (pun intended) and get creative with what you have on hand. A mug, mason jar, reusable shopping bag, or even a basket can make a great option. Just make sure to securely fasten everything so nothing falls out!
2. Wrap the box or container in wrapping paper
Once you have your box, it's time to start wrapping. If you're using wrapping paper, make sure to cut it to size so that there is no excess paper hanging off
Once you have your box, wrap it in festive wrapping paper and add a ribbon or bow. If you're giving a cooking class as a gift, you might want to use a nice chef-themed paper or fabric. Or if you're giving a spa day, you could use a pretty floral paper or wrap.
3. Create a "gift card or certificate"
One of the challenges of giving an experience gift is that it can be difficult to explain what it is without giving away the surprise. So, one way to do this is to create a "gift card" of sorts that gives the recipient all the information they need without spoiling the surprise.
To do this, you can either use a blank card and write out all the details by hand OR you can find a printable template online (like these free ones I created in Canva).
4. Include a handwritten note
No matter how you choose to wrap your experience gift, be sure to include a handwritten note. This is your chance to personalize the gift and say why you thought the recipient would love it. A few sentences will do!
With our easy-to-follow guide, anyone can wrap an experience gift like a pro! Just remember to choose high-quality materials, wrap the box (or bag) securely, and add some finishing touches for extra flair. With a little bit of effort, you can create a stunning presentation that will be sure to impress anyone on your list.
Pin For Later
Want to save this article for later Pin the image below to Pinterest.
FOLLOW US ON SOCIAL MEDIA