The Top 7 Most Scenic Drives in Louisiana (and What to do While You're There)
Louisiana has some of the most scenic driving routes in the United States, making it a perfect place for a family road trip. In fact, the Louisiana Byways program, consisting of 19 distinct routes, is filled with history, culture, restaurants, and attractions just about anyone can enjoy!
As with most US trails, you'll be able to cross between them or cut them short. For example, the Cajun Corridor Byway is just south of Lafayette. You can take a short drive on I-10 to the Louisiana River Road, where you'll find Baton Rouge and, eventually, the capital city of New Orleans. 
If you're traveling with children, consider staying closer to the city. There is more to do there, but if you want to practice your French, it is more commonly spoken in small towns.
Scenic Louisiana Road Trips
Before getting on the road, make sure you have packed these road trip essentials. You should also shop Louisiana's car insurance companies for the best statewide coverage. But no matter where you're starting from, you'll enjoy these routes.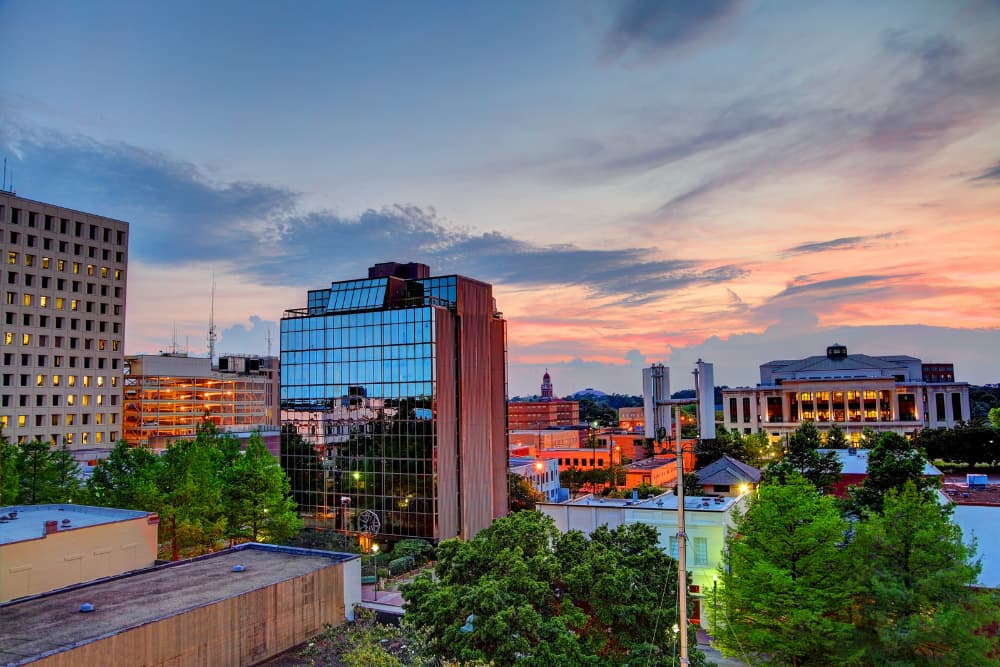 1. The Cajun Corridor Byway
If you want to try some classic Louisiana cuisine, the Cajun Corridor Byway will suit you just fine. You'll travel 34 miles along Highway 14, which covers sloping terrain, coastal ridges, and alleys. Be sure to watch the shade and oak trees as you drive through the many farms.
On the way, you'll pass by Delcambre, famous for its shrimp, Gueydan, the duck capital of America, and several small towns. In Abbeville and Maurice, the residents speak French.
Before leaving Cajun country, try a bowl of crawfish étouffée (seafood stew), a spicy local sausage called boudin, and loads of fresh fish and seafood. If you have some free time, stop by Acadian Museum in Erath, Palmetto Island State Park in Abbeville, and Le Musee de Kaplan. 
2. Zydeco Cajun Prairie Byway
Music lovers will enjoy the Zydeco Cajun Prairie Byway as it pays tribute to the Blues and Rock n Roll. The towns along this byway are famous for their festivals and celebrations that honor everything about the South. The road is varied, so you can pick which loops to travel through.
Along the byway, you'll come across Mamou, the "Cajun Music Capital of the World." While there, check out Fred's Lounge, where you'll hear Cajun music every Saturday morning.
Across the 283-mile journey, there are several must-sees. In Eunice, check out the Cajun French Music Hall of Fame and Museum. In Crowley, stay for the Historic Rice Theatre and Rice Interpretive Center. In Opelousas, dine at The Palace Cafe for some chicken-fried steak.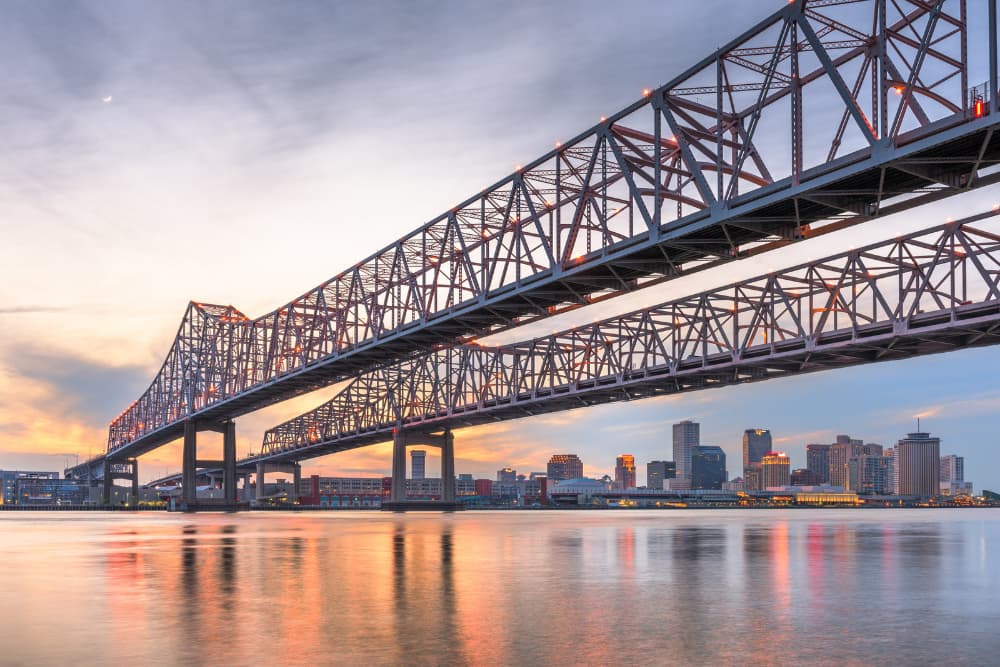 3. The Louisiana River Road 
Louisiana River Road, or the "Great River Road," brings in thousands of tourists a year, and it isn't hard to see why. This 773-mile stretch parallels the Mississippi River and runs through New Orleans, famous for its music and clubs. Don't miss out on Baton Rouge city while you're there.
The trail starts at Vicksburg, where you'll see traces of Grant's Canal from the American Civil War. As you move westward, you'll get to visit Poverty Point World Heritage Site at Epps.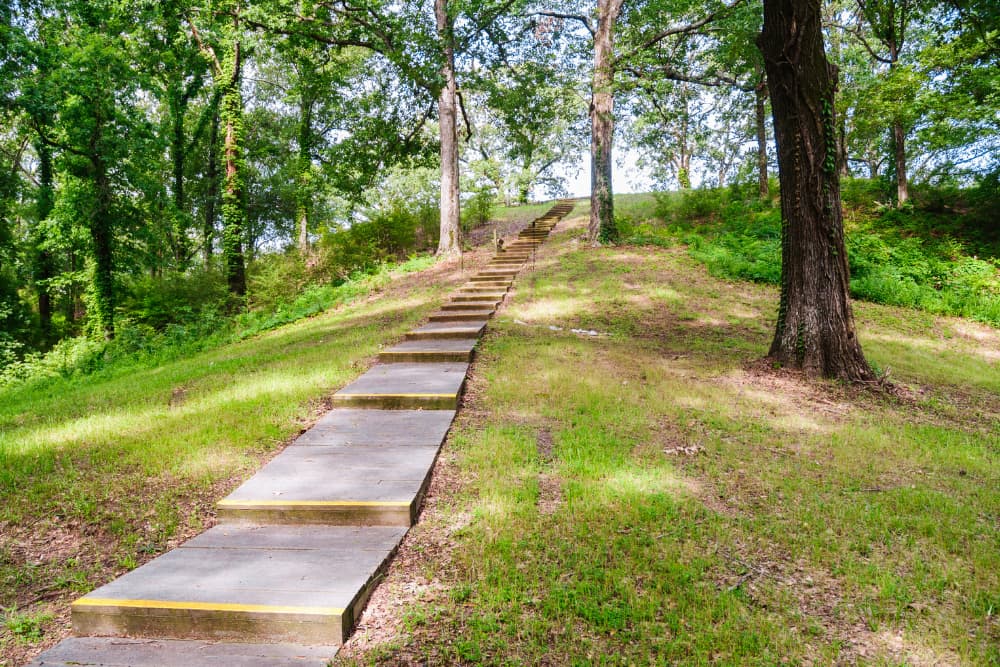 In New Orleans, there are lots to see, especially during Mardi Gras. But even if you miss out on the celebration, you can still see hundreds of museums, eat incredible food, and bask in the unique culture. Before you leave, stop by the French Quarter and the famous Garden District. 
4. Cane River National Heritage Trail 
History buffs will get a kick out of Cane River National Heritage Trail, a scenic byway that stretches 71 miles. This famous trail runs adjacent to the Cane River, which is now an oxbow lake boarded by soybean and corn farms, pecan orchards, and thick batches of sugar cane.
You'll begin at Natchitoches and drive through small towns and rich farmland. You see plenty of plantation homes, distinctive Creole architecture, historic landmarks, vegetation, and trees.
In Natches, wander through to Cane River Creole National Historical Park, which encompasses Oakland and Magnolia Plantation. In Melrose, you'll find Melrose Plantation, which was built by the family of Marie Therese Coincoin, who was once a slave but would go to attain freedom. 
5. Bayou Teche National Scenic Byway
The Bayou Teche National Scenic Byway is one of the longest scenic routes in Louisiana. It takes you through widely recognized historical, cultural, and national environments, so there are lots to do. Your driving journey begins in Bayou Teche or the Town of Arnaudville in the North. 
Bayou Teche is the most famous bayou in the state and curls its way through south-central Louisiana. It'll take you across St. Martin, Iberia, and St. Mary, home of many small towns.
As an important part of the Atchafalaya National Heritage Area, the Bayou Teche Byway tells a compelling story about America's history. It speaks about the Louisiana landscape, the National Park, and the Indigenous Chitimacha peoples, known for their woven cane baskets.
6. The Creole Nature Trail
Louisiana has some incredible and unique wildlife, and you'll get to see it on the Creole Nature Trail. This 207-mile route is considered remote terrain, but that's a good thing for natural lovers. You'll definitely see a few swamp alligators cross the street and hundreds of local bird species. 
Go to Sulphur, a town that sits on a major deposit of the mineral. Then, keep driving south on Highway 27 to notice a sudden change in the landscape—prairie lands to a coastal marsh.
Keep driving to see Cameron Parish, home to 700,000 acres of wetlands, Hackberry, a hub for crab and shrimp, and Sabine National Wildlife Refuge, a prime gathering sport for waterfowl. As you hit the Gulf of Mexico, check out Rockefeller Wildlife Refuge, a place abundant with life.
Ready to Start Planning Your Trip? Use These Helpful Links to Book Your Trip!
AIRFARE
ROAD TRIP/CAR RENTAL
LODGING

From hotels to private homes, find the perfect accommodation with Hotels.com or booking.com.
For camping and RV campgrounds, find the ideal location with Campspot.

PACKING

Travel in style with a suitcase, carry-on, backpack, or handbag from Away and Eagle Creek.
For packing cubes, we love these from Eagle Creek and these reusable silicon bags for a 3-1-1 bag from Stasher.

TRAVEL PLANNING
ATTRACTIONS/ACTIVITIES
Need something else to plan your perfect trip? Visit my travel resources page for more trusted partners.
For more family travel inspiration, check out our latest posts here:
FOLLOW US ON SOCIAL MEDIA
Pin For Later
Want to save this article for later Pin the image below to Pinterest.